What other TV shows or movies can you think of which have sinister doubles in them and which of the above category do you think they belong to?
There are multiple shows out there that have used the doppelganger or shapeshifter character in some way. Such shows include Supernatural (2005-), The Vampire Diaries (2009-2017), The Originals (2013-2018) and the X-men franchise.
Supernatural, a sci-fi horror thriller fantasy creation, works with several characters and creatures such as shapeshifters and demons/angels that use the doppelganger trope in different ways. Shapeshifters, as the name suggests, turn into another thing or person and disguise themselves as that person – as seen throughout the series in multiple seasons. Angels and demons on the other hand inhabit the original character and become them, taking over their body and using it as their own. Though this may not be traditional doppel-ganging or shapeshifting technique, for other characters interacting with this character they believe they are talking with the original person and therefore there is an element to the ideas surrounding doppelgangers and doubles being sinister powers or harbourers of ill-fate. These doubles align more with the synthetic doubles type as they are taking the shape of something/someone 'organically' rather than 'technologically'.
The Vampire Diaries is a notorious show for doppelgangers. The main character Elena Gilbert has two known doppelgangers – Katherine Pierce whom we see from the first season onwards and Amara, the original doppelganger in the Petrova Doppelganger line, who comes into play in Season Five.
On top of that we have Stefan Salvatore and Silas, Silas being the original of the Salvatore Doppelganger line who turns up in Season Four. These doppelganger lines have been intertwined throughout history and they are critical for the series. These are all genetic doubles with a considerable repetition cycle in play – had Stefan had children before he was turned into a vampire you can be there would've been another doppelganger of the Salvatore doppelganger line the same age as Elena. As these are all naturally occurring doubles, or as natural as you can get, there align themselves within the genetic-doubles category.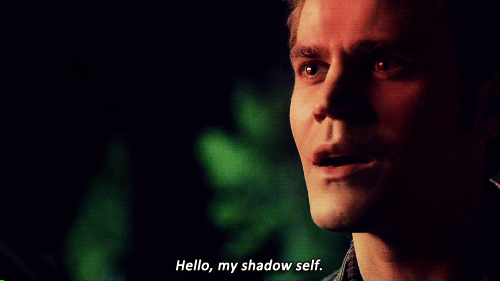 Mystique from the X-men franchise is another shapeshifter who has the ability to morph into other people. Though this is a genetic mutation and could therefore be argued that Mystique can be a case for both genetic and synthetic doppelganger alignment, Mystique is generally regarded as a synthetic double. She uses her own mutation as a means of wearing another person's skin and we have seen in both comics and the movies how she does so.